Forest Stewardship Coached Planning
A Nine-Week Forestry Short Course for Small Forest Landowners
Helping You Manage Your Forest Towards Your Goals
Forest Stewardship Coached Planning is a comprehensive series of classes that are taught by recognized forestry experts from around the state of Washington.   This series both educates and inspires landowners to become stewards of their forest and equips them with the knowledge and resources to achieve their goals.  Don't know what your goals are?  That's okay too.  Through the nine sessions we will cover an array of forestry-related topics that will allow you to develop a vision for your property.
What We'll Cover:
Tree identification                                      Forest ecology
Silviculture                                                 Harvesting and thinning
Site preparation and planting                     Wildlife management
Mapping your forest (maps provided)         Forest soils
Managing for recreation/aesthetics            Financial assistance for landowners
Forest inventory                                         Special forest products/agroforestry
Forest health                                              Forest cultural resources
And more . . .
The "Coached Planning"
A major element of this class is "coaching" landowners through the process of writing a simple forest management plan week-by-week.  These plans help you shape your goals and vision for your property and write them up into a comprehensive management guide to help you get there.  Having a management plan is a critical part of being a forest owner, and often a major point of pride.  As if that wasn't enough, the plan you write in this class can make you eligible for reduced property taxes and cost-share assistance to put the plan in action!  Should you choose to write a plan in this class, you will also become a DNR Certified Stewardship Forest.
What's included:
Forestry guides and references
Multiple class presentations and Q & A sessions
A "hands-on" field day
Maps and aerial photos of your property
Forest measurement tools
A personal site visit to your property from a professional forester
Ready to sign up?  Look out for our upcoming sessions in SW Washington!  Typically, sessions occur twice a year in the spring and fall.
Questions?  Call Patrick Shults at (360) 740-1213 or email at patrick.shults@wsu.edu
Upcoming Sessions
Chehalis
Mondays (6PM – 9PM)
September 17th – November 5th (Field Day – Saturday, October 20th)
Cost: $75 per property (couples and children welcome)
*No refunds after September 17th
Where:
Lewis County Extension Classroom
156 NW Chehalis Ave.  Chehalis, WA 98532
*Persons with disabilities who require reasonable accommodation need to contact Patrick Shults two weeks prior to the beginning of the class at patrick.shults@wsu.edu or (360) 740-1213.
Register Now!
Register online at Brown Paper Tickets (please bring registration form to first class)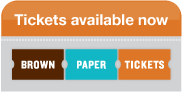 Or register via mail by filling out the registration form and sending a check (payable to WSU Extension)